---
Studying Psychology at Lancaster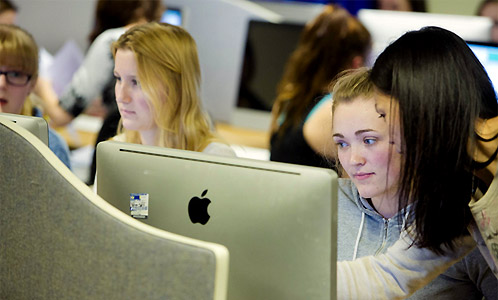 How is the degree organised?
Our degree is accredited as conferring eligibility for the Graduate Basis for Chartered Membership of the British Psychological Society, provided the minimum standard of second-class honours is achieved.
This is the first step towards becoming a Chartered Psychologist.
Students majoring in Psychology may be awarded either a BSc Honours or a BA Honours degree in Psychology.
Note that these degrees are based on completion of an identical teaching programme and that students themselves choose the title of their degrees.
The department also offers a number of Combined Major degrees, including combinations with:
Organisation, Work and Technology
Linguistics
Biology
Criminology
Statistics
French, German, Italian or Spanish studies
Other combinations are possible and we can discuss these options with you.
We can also advise you on how to organise Combined Major degree so that it is GBC a accredited by the British Psychological Society.
A Lancaster degree comes in two parts:
Part 1 (first year studies)
Part 2 (second and third year studies)
In Part 1, students majoring in Psychology take two Psychology modules and one in another subject.
In Part 2 (years 2 and 3), Majors concentrate on Psychology, but may take some modules in another subject.
Combined Major students take nearly half their modules in another subject.
"Virtually all students display comprehensive, up-to-date knowledge of all aspects of the discipline, together with a range of key generic skills"
Prof. Christine Howe, Cambridge University, External Examiner for Psychology at Lancaster 2011-2015
Contact Details
If you want any further information about the department or our courses, please get in touch with us.