---
Postgraduate Studies in Psychology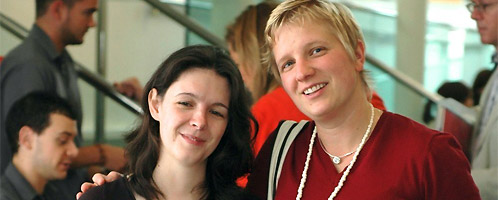 Lancaster University Psychology Department offers a diverse and exciting range of postgraduate opportunities for students.
Our Masters courses are designed to meet the needs of psychology graduates who wish to pursue a number of interests. Some focus on training for further research, others provide valuable experience for professional careers in psychology.
We also cater for students from variety of backgrounds - whether you are from the UK or abroad, whether you are completing a psychology degree or studying another related discipline - there are options for you.
A limited number of prestige scholarships of £1000 are available to full-time students taking Masters courses in the psychology department.
We are also able to offer high quality supervision for students who wish to register for research degrees. The department has an outstanding track record of nurturing research students towards successful completion of their work on time.
Funding
The department has several routes for funding too, being part of the North West Doctoral Training Centre, the largest centre in England for social science postgraduate training. We also very much welcome interest in ESRC case awards, where research councils combine with commercial, charity and other funding bodies to support students' research work. The University also offers some studentships and research bursaries to complement external funding.
What Our Students Say

"I found the Postgraduate Coordinators to be friendly and keen to discuss any questions or concerns I had about the level of commitment that was required for the course"

"During my PhD in Psychology I had access to excellent child-friendly laboratory space and state of the art equipment"
More information
Questions about our courses can be directed to Clare Race or Nadine Wilson, the Department's Postgraduate Coordinators:
Tel: +44 (0)1524 594975
Fax: +44 (0)1524 593744


For the latest postgraduate psychology information, have a look at our facebook page